Welcome to the First Reformed Church!
Join us for Sunday morning worship at

9:30 AM

… we are happy to have you!
Sunday School (during the school year) begins at

10:50 AM.
We are located at

1501 16th Street

, in Rock Valley, Iowa.
To contact us call

712-476-2376

or check the email addresses below!
To see the full and detailed list of our denomination's beliefs (the Reformed Church in America), visit rca.org/beliefs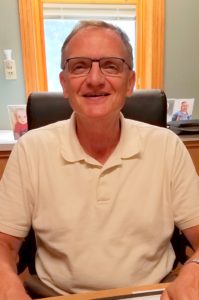 Verlyn Boone
Pastor
verlynboone55@gmail.com
Sheri Bousema
Secretary
sheri@rvfrc.org
Jennifer Taylor
Education Director
jen@rvfrc.org
REFLECTIONS BY PASTOR VERLYN
Transition Story
There are times in life when something quirky, or unusual, or even seemingly impossible happens and God is all over it, speaking to the heart and mind. I have had such an experience recently. Ever since declining the position at Maurice Reformed Church there has been a holy uncomfortableness with declining a Specialized Transitional Ministry position. I have been praying about this, meditati …
Read more...
---
Easily my favorite contemporary faith-based song is Broken Vessels (Amazing Grace). It is my favorite because it is my story. My life is broken…but I am not forsaken…I have had substantial healing through Jesus…I want my life to be lived in such a way that others will see Jesus' life in me. Read the words reflectively letting them sink into your heart and soul.
All these pieces
B …
Read more...
---
BULLETINS & ANNOUNCEMENTS
Please click on the "Give" button below to support our church with your financial donation. Thank you for your generosity!