Welcome to the First Reformed Church!
Join us for Sunday morning worship at

9:30 AM

… we are happy to have you!
Sunday School (during the school year) begins at

10:50 AM.
We are located at

1501 16th Street

, in Rock Valley, Iowa.
To contact us call

712-476-2376

or check the email addresses below!
To see the full and detailed list of our denomination's beliefs (the Reformed Church in America), visit rca.org/beliefs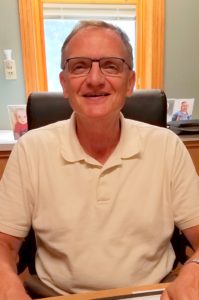 Verlyn Boone
Pastor
verlynboone55@gmail.com
Sheri Bousema
Secretary
sheri@rvfrc.org
Jennifer Taylor
Education Director
jen@rvfrc.org
REFLECTIONS BY PASTOR VERLYN
2021 is here! 2020 has been a memorable year! Some would like to forget the memory; others thrived and grew during the hard thing of COVID-19 and all the ramifications. It has changed the way we look at so many things. I know for my own work, I never dreamed I would be preaching to an empty church. I had fears and nightmares at times through the years that nobody would show, simply because I was not enough, but no …
Read more...
---
Barry Switzer served as head football coach at the University of Oklahoma for sixteen years and coached the Dallas Cowboys in the NFL for four years. He is one of very few coaches who have won a national title in college football and the Super Bowl in the NFL. He grew up in hard circumstances. His dad was a bootlegger who spent time in prison. Both of his parents died in tragic circumstances. Anything that Switzer …
Read more...
---
BULLETINS & ANNOUNCEMENTS
Please click on the "Give" button below to support our church with your financial donation. Thank you for your generosity!