Welcome to the First Reformed Church!
Join us for Sunday morning worship at

9:30 AM

… we are happy to have you!
Sunday School (during the school year) begins at

10:50 AM.
We are located at

1501 16th Street

, in Rock Valley, Iowa.
To contact us call

712-476-2376

or check the email addresses below!
To see the full and detailed list of our denomination's beliefs (the Reformed Church in America), visit rca.org/beliefs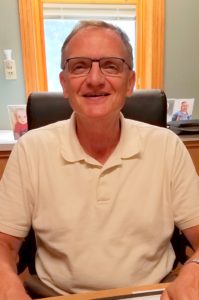 Verlyn Boone
Pastor
verlynboone55@gmail.com
Sheri Bousema
Secretary
sheri@rvfrc.org
Jennifer Taylor
Education Director
jen@rvfrc.org
REFLECTIONS BY PASTOR VERLYN
Rejection. Probably all of us have experienced this from time to time. It hurts. Rejection occurs when a person or group of people excludes an individual and refuses to acknowledge them or accept them. You do not get invited to a party that it feels like everyone else does. The person whom you thought was a friend walks away from you when you go through a hard time. You are the most qualified candidate for a …
Read more...
---
I think that there are two mistakes we can make about Satan, demons, and devils. One is like the beliefs of Ginger who literally sees a demon behind every bush. Whether it is the temptation to eat too many donuts, or bad hair Satan is responsible. If I am suffering a physical sickness it is Satan. If I drop a hammer on my foot it is Satan. If I trip and fall it is Satan. Everything is Satan. When around Ginger you …
Read more...
---
BULLETINS & ANNOUNCEMENTS
Please click on the "Give" button below to support our church with your financial donation. Thank you for your generosity!