Welcome to the First Reformed Church!
Join us for Sunday morning worship at

9:30 AM

… we are happy to have you!
Sunday School (during the school year) begins at

10:50 AM.
We are located at

1501 16th Street

, in Rock Valley, Iowa.
To contact us call

712-476-2376

or check the email addresses below!
To see the full and detailed list of our denomination's beliefs (the Reformed Church in America), visit rca.org/beliefs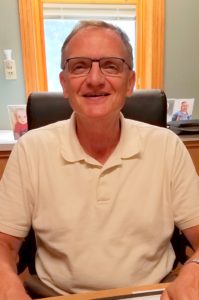 Verlyn Boone
Pastor
verlynboone55@gmail.com
Sheri Bousema
Secretary
sheri@rvfrc.org
Jennifer Taylor
Education Director
jen@rvfrc.org
REFLECTIONS BY PASTOR VERLYN
Think back in your life. Have you ever been accused of something that you did not do? An accusation is a charge or claim against you that you have done something wrong or illegal. When I was in college, I was at one point working 40 hours a week plus taking full time classes. I would not recommend that to anyone, but it was a time requiring me to do both. I was busy. Philosophy of Aesthetics and History of Theolog …
Read more...
---
I want to share with you a personal story and reflection this week. A month or so ago as I was reflecting on my life during a Faithwalking module, which happened to be the same time I was considering the opportunity to go to Maurice Reformed Church, I realized I liked taking me along wherever I went. Before you think I have gone off the deep end let me explain. For most of my life I wanted to show up as s …
Read more...
---
BULLETINS & ANNOUNCEMENTS
Please click on the "Give" button below to support our church with your financial donation. Thank you for your generosity!