Welcome to the First Reformed Church!
Join us for Sunday morning worship at

9:30 AM

… we are happy to have you!
Sunday School (during the school year) begins at

10:50 AM.
We are located at

1501 16th Street

, in Rock Valley, Iowa.
To contact us call

712-476-2376

or check the email addresses below!
To see the full and detailed list of our denomination's beliefs (the Reformed Church in America), visit rca.org/beliefs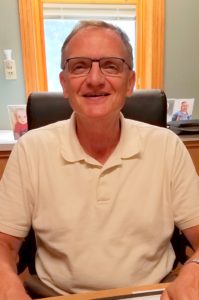 Verlyn Boone
Pastor
verlynboone55@gmail.com
Sheri Bousema
Secretary
sheri@rvfrc.org
Jennifer Taylor
Education Director
jen@rvfrc.org
REFLECTIONS BY PASTOR VERLYN
St. Francis of Assisi was born into a very wealthy family in 1181 in Italy. He grew up as a spoiled child living extravagantly and wildly. It was always expected that he would enter the family business when he settled down. As a young man he went off to fight in a war. He was captured and put in prison. While there awaiting the ransom, his dad would pay he had dreams and visions where God was speaking to …
Read more...
---
"You are crazy!" "You are going to hurt yourself!" "Aren't you afraid in the winter?" These are words and questions that I hear when people find out I run in the winter. Now I do admit that maybe I am a little crazy to head out the door when it says the wind chill is 39 degrees below zero (in fact it is the coldest wind chill that I have run in). Whenever the conversations come up about winter runnin …
Read more...
---
BULLETINS & ANNOUNCEMENTS
Please click on the "Give" button below to support our church with your financial donation. Thank you for your generosity!