Welcome to the First Reformed Church!
Join us for Sunday morning worship at

9:30 AM

… we are happy to have you!
Sunday School (during the school year) begins at

10:50 AM.
We are located at

1501 16th Street

, in Rock Valley, Iowa.
To contact us call

712-476-2376

or check the email addresses below!
To see the full and detailed list of our denomination's beliefs (the Reformed Church in America), visit rca.org/beliefs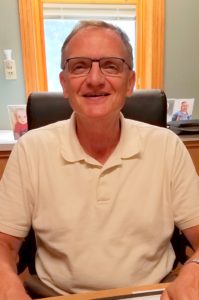 Verlyn Boone
Pastor
verlynboone55@gmail.com
Sheri Bousema
Secretary
sheri@rvfrc.org
Jennifer Taylor
Education Director
jen@rvfrc.org
REFLECTIONS BY PASTOR VERLYN
I love the story of Moses and the Exodus. It is so real, so honest. There is so much grace. I have read writings and heard sermons that berate Moses for his lack of faith and his feeble walk with God. Mr. and Mrs. Shame-based Holy Pants all self-righteous and tearing him down to of course teach us what not to do. When Mr. and Mrs. Shame-based Holy Pants would have died, or certainly fainted, at the sight of a bush …
Read more...
---
If you have ever experienced a desert you know that it is if often considered a dry, desolate, and barren place. It seems hard for life to dwell there, though there are plants and animals that are specially adapted to the extreme conditions. Deserts have a way of stripping everything away down to the essentials…like the need for water. Yet there is a beauty to deserts if one takes the time to look.
Moses e …
Read more...
---
BULLETINS & ANNOUNCEMENTS
Please click on the "Give" button below to support our church with your financial donation. Thank you for your generosity!