Welcome to the First Reformed Church!
Join us for Sunday morning worship at

9:30 AM

… we are happy to have you!
Sunday School (during the school year) begins at

10:50 AM.
We are located at

1501 16th Street

, in Rock Valley, Iowa.
To contact us call

712-476-2376

or check the email addresses below!
To see the full and detailed list of our denomination's beliefs (the Reformed Church in America), visit rca.org/beliefs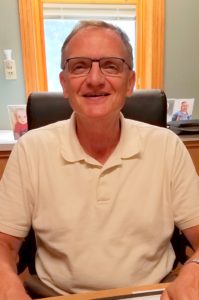 Verlyn Boone
Pastor
verlynboone55@gmail.com
Sheri Bousema
Secretary
sheri@rvfrc.org
Jennifer Taylor
Education Director
jen@rvfrc.org
REFLECTIONS BY PASTOR VERLYN
Why couldn't God just snap his fingers and the Hebrew people could be released from Egypt? Why did there have to be such a mess…people dying, and lambs being slaughtered? Why doesn't God make it easy to be released from bondage? Why can't God just say the word and people be released from addictions…from shame…from abuse…from depression…from slavery to feelings of nothingness…from brokenn …
Read more...
---
Many times in my life I have accommodated, sought to please others, or take care of others' pain, generally giving in or giving up self because I was anxious others would not approve of me. Because you know of course the world will come to an end if someone does not like me. I paid attention to the feelings and actions of others not my own. How someone will react is more important than what I think or believe. I o …
Read more...
---
BULLETINS & ANNOUNCEMENTS
Please click on the "Give" button below to support our church with your financial donation. Thank you for your generosity!