Welcome to the First Reformed Church!
Join us for Sunday morning worship at

9:30 AM

… we are happy to have you!
Sunday School (during the school year) begins at

10:50 AM.
We are located at

1501 16th Street

, in Rock Valley, Iowa.
To contact us call

712-476-2376

or check the email addresses below!
To see the full and detailed list of our denomination's beliefs (the Reformed Church in America), visit rca.org/beliefs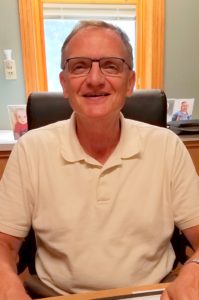 Verlyn Boone
Pastor
verlynboone55@gmail.com
Sheri Bousema
Secretary
sheri@rvfrc.org
Jennifer Taylor
Education Director
jen@rvfrc.org
REFLECTIONS BY PASTOR VERLYN
A scout is a soldier or other person sent out ahead to gather information about either an enemy's, or teams, or places strength, position, or movements. Or simply it is someone who searches for something or someone in various places. For instance, someone might be sent out to scout around for the best place to park the camper. These scouts go out to help make the future a little less anxious for the group. …
Read more...
---
Have you ever been between a "rock and a hard place?" Have you ever faced a troubling situation that cannot be easily escaped? These dilemmas are nerve-wracking and uncomfortable. They often bring us to the end of our resources and threaten to drive us to despair. We see a perceived threat…something is going to negatively happen if we do not decide. But what is it we are to do? A young man was offer …
Read more...
---
BULLETINS & ANNOUNCEMENTS
Please click on the "Give" button below to support our church with your financial donation. Thank you for your generosity!