Welcome to the First Reformed Church!
Join us for Sunday morning worship at

9:30 AM

… we are happy to have you!
Sunday School (during the school year) begins at

10:50 AM.
We are located at

1501 16th Street

, in Rock Valley, Iowa.
To contact us call

712-476-2376

or check the email addresses below!
To see the full and detailed list of our denomination's beliefs (the Reformed Church in America), visit rca.org/beliefs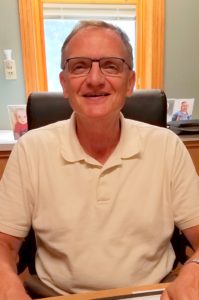 Verlyn Boone
Pastor
verlynboone55@gmail.com
Sheri Bousema
Secretary
sheri@rvfrc.org
Jennifer Taylor
Education Director
jen@rvfrc.org
REFLECTIONS BY PASTOR VERLYN
Rudyard Kipling's most famous poem was simply entitled "If." A small piece of that poem is printed below.
"If you can keep your head when all about you
Are losing theirs and blaming it on you;
If you can trust yourself when all men doubt you,
But make allowance for their doubting too;
If you can wait and not be tired by waiting,
Or, b …
Read more...
---
In the midst of discouragement have you ever "lost heart?" Losing heart is the idea of discouragement…sadness…depressed…cannot succeed…to be demoralized. Problems can do that. The problem begins to make you think you can never win. You are always going to be on the losing end. It is helpful to know that life is hard, and God is good. But I also think it is important to know that love wins…life …
Read more...
---
BULLETINS & ANNOUNCEMENTS
Please click on the "Give" button below to support our church with your financial donation. Thank you for your generosity!