Welcome to the First Reformed Church!
Join us for Sunday morning worship at

9:30 AM

… we are happy to have you!
Sunday School (during the school year) begins at

10:50 AM.
We are located at

1501 16th Street

, in Rock Valley, Iowa.
To contact us call

712-476-2376

or check the email addresses below!
To see the full and detailed list of our denomination's beliefs (the Reformed Church in America), visit rca.org/beliefs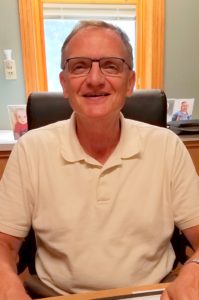 Verlyn Boone
Pastor
verlynboone55@gmail.com
Sheri Bousema
Secretary
sheri@rvfrc.org
Jennifer Taylor
Education Director
jen@rvfrc.org
REFLECTIONS BY PASTOR VERLYN
As a child I can remember hearing sermons on the 10 Commandments. The point it seemed to me at a young age was that I better shape up or God was going to squash me. Or bad things would happen to me if I was not a good boy and follow the commands. I don't recall hearing a lot of grace connected to the commands, which I find interesting because I grew up in a Reformed Church that taught the Heidelberg Catechism fa …
Read more...
---
There was one point in ministry where I felt like leadership was being too controlling; even in their relationship with me as pastor. The turning point came when an elder suggested that I needed to run each sermon series and each message by him for approval. A lot of things went through my mind, some not so charitable, but I did reply this way: I work for Jesus not for you. I am not going to run anything by you. I …
Read more...
---
BULLETINS & ANNOUNCEMENTS
Please click on the "Give" button below to support our church with your financial donation. Thank you for your generosity!