Welcome to the First Reformed Church!
Join us for Sunday morning worship at

9:30 AM

… we are happy to have you!
Sunday School (during the school year) begins at

10:50 AM.
We are located at

1501 16th Street

, in Rock Valley, Iowa.
To contact us call

712-476-2376

or check the email addresses below!
To see the full and detailed list of our denomination's beliefs (the Reformed Church in America), visit rca.org/beliefs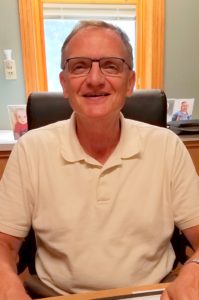 Verlyn Boone
Pastor
verlynboone55@gmail.com
Sheri Bousema
Secretary
sheri@rvfrc.org
Jennifer Taylor
Education Director
jen@rvfrc.org
REFLECTIONS BY PASTOR VERLYN
One of the spiritual growth opportunities that I and others are and have participated in is FaithWalking. In FW time is spent looking into your past and how you responded or reacted to experiences. My shame, not thinking I was enough, always led me to work hard and be busy so people would think I am wonderful and like me. There was one point in ministry where it had been nearly three months since I had taken …
Read more...
---
When I was growing up on a farm near Sheldon, the habit of being an early riser was formed. I loved getting up early, even as a young child, having coffee and then going out to do chores before breakfast and school. To me it was fun milking the cows in the early morning with the opportunity to be outside in all sorts of weather. My dad always had one channel on the radio playing music and updating the news and wea …
Read more...
---
BULLETINS & ANNOUNCEMENTS
Please click on the "Give" button below to support our church with your financial donation. Thank you for your generosity!