Welcome to the First Reformed Church!
Join us for Sunday morning worship at

9:30 AM

… we are happy to have you!
Sunday School (during the school year) begins at

10:50 AM.
We are located at

1501 16th Street

, in Rock Valley, Iowa.
To contact us call

712-476-2376

or check the email addresses below!
To see the full and detailed list of our denomination's beliefs (the Reformed Church in America), visit rca.org/beliefs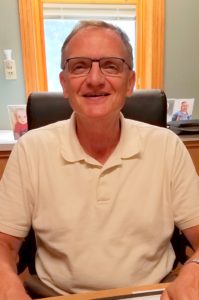 Verlyn Boone
Pastor
verlynboone55@gmail.com
Sheri Bousema
Secretary
sheri@rvfrc.org
Jennifer Taylor
Education Director
jen@rvfrc.org
REFLECTIONS BY PASTOR VERLYN
How many friends do you have on Facebook? This question is hard to answer, because if your only connection to someone is on Facebook it is hard to imagine that this could be called friendship, yet so many do. A person thinks that because they have 500 friends and you only have 20 on Facebook, they have more friends than you do. When those 498 of those 500 might have very little connection with that person other th …
Read more...
---
An ancient teaching called Stoicism, which still shows up today in many forms, taught that self-sufficiency was the highest aim of living. Self-sufficiency meant a state of mind in which a human being was absolutely independent of all things and of all people. They proposed to do this by eliminating all desire and emotions so that a person did not care what happened to them or anyone else. "I don't care" was …
Read more...
---
BULLETINS & ANNOUNCEMENTS
Please click on the "Give" button below to support our church with your financial donation. Thank you for your generosity!