Welcome to the First Reformed Church!
Join us for Sunday morning worship at

9:30 AM

… we are happy to have you!
Sunday School (during the school year) begins at

10:50 AM.
We are located at

1501 16th Street

, in Rock Valley, Iowa.
To contact us call

712-476-2376

or check the email addresses below!
To see the full and detailed list of our denomination's beliefs (the Reformed Church in America), visit rca.org/beliefs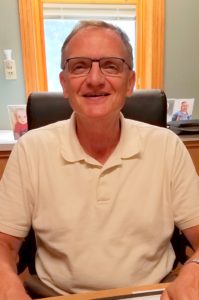 Verlyn Boone
Pastor
verlynboone55@gmail.com
Sheri Bousema
Secretary
sheri@rvfrc.org
Jennifer Taylor
Education Director
jen@rvfrc.org
REFLECTIONS BY PASTOR VERLYN
There once lived a king who announced to prize the artist who would paint the best painting depicting peace. Many great painters sent he king several of their best art pieces. One of the pictures among the various master pieces was of a calm lake perfectly mirroring peacefully towering, capped mountains. Overhead was a blue clear sky with fluffy clouds. The picture was perfect. Most of the people who viewed the pi …
Read more...
---
Ernest Becker is his book The Denial of Death, wrote, "The soberest conclusion that we could make about what has been taking place on the planet for about three billion years is that it is being turned into a vast pit of fertilizer." You are not going to find that on a Hallmark greeting card. Those words are filled with despair, doubt, sourness about life on this planet. He wrote them in response to t …
Read more...
---
BULLETINS & ANNOUNCEMENTS
Please click on the "Give" button below to support our church with your financial donation. Thank you for your generosity!