Welcome to the First Reformed Church!
Join us for Sunday morning worship at

9:30 AM

… we are happy to have you!
Sunday School (during the school year) begins at

10:50 AM.
We are located at

1501 16th Street

, in Rock Valley, Iowa.
To contact us call

712-476-2376

or check the email addresses below!
To see the full and detailed list of our denomination's beliefs (the Reformed Church in America), visit rca.org/beliefs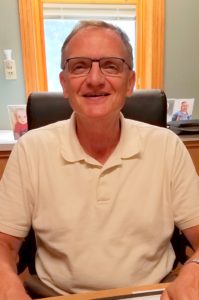 Verlyn Boone
Pastor
verlynboone55@gmail.com
Sheri Bousema
Secretary
sheri@rvfrc.org
Jennifer Taylor
Education Director
jen@rvfrc.org
REFLECTIONS BY PASTOR VERLYN
If I were to ask you the question right now, "Do you believe that God likes you and delights in you?" … how would you respond? My experience is that most people who call themselves Christians hesitate when asked that question. Because I am not asking do you believe God loves you because theologically God has to love you. I am asking if you believe God delights in you being born and likes you f …
Read more...
---
2021 is here! 2020 has been a memorable year! Some would like to forget the memory; others thrived and grew during the hard thing of COVID-19 and all the ramifications. It has changed the way we look at so many things. I know for my own work, I never dreamed I would be preaching to an empty church. I had fears and nightmares at times through the years that nobody would show, simply because I was not enough, but no …
Read more...
---
BULLETINS & ANNOUNCEMENTS
Please click on the "Give" button below to support our church with your financial donation. Thank you for your generosity!