Welcome to the First Reformed Church!
Join us for Sunday morning worship at

9:30 AM

… we are happy to have you!
Sunday School (during the school year) begins at

10:50 AM.
We are located at

1501 16th Street

, in Rock Valley, Iowa.
To contact us call

712-476-2376

or check the email addresses below!
To see the full and detailed list of our denomination's beliefs (the Reformed Church in America), visit rca.org/beliefs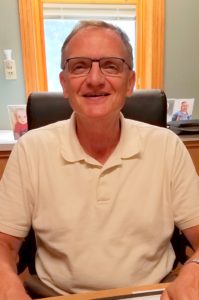 Verlyn Boone
Pastor
verlynboone55@gmail.com
Sheri Bousema
Secretary
sheri@rvfrc.org
Jennifer Taylor
Education Director
jen@rvfrc.org
REFLECTIONS BY PASTOR VERLYN
This is technically my farewell Sunday or last Sunday with you, though not, I will still be preaching next Sunday because of the extreme difficulty to find pulpit supply on Memorial Day weekend. But this is the farewell Sunday and therefore the farewell message. What are some things that I want to leave you with? I am going to list some things in bullet points that I believe are important to remember.
Read more...
---
In Deuteronomy 31 Moses is giving his farewell speech to the Hebrew people because he will not be the one leading them any longer, Joshua will. This past Monday evening at the Consistory meeting we acted on the form for dissolution of pastoral relationship between pastor and congregation effective May 31, 2021. I will no longer be leading the congregation at that point. I am aware enough to know that most are sadd …
Read more...
---
BULLETINS & ANNOUNCEMENTS
Please click on the "Give" button below to support our church with your financial donation. Thank you for your generosity!